Chad Brannon is an active American actor busy with motion pictures and television series from 2000 up to the present time. Chad is famous for his participation in the longest-running daytime soap opera General Hospital as Zander Smith. It was never his dream to be an actor; however, something drew him to pursue this career. Let's find out his journey to becoming one of the renowned actors in Hollywood. How much does he earn in 2021?
Zander Smith of General Hospital as Portrayed by Chad Brannon
Chad Brannon first appeared on the soap opera in 2000 as Zander Smith after Marc Brett left the show. Alexander "Zander" Smith was the birth dad of Cameron Webber from Elizabeth Webber, after a passionate night. He was a smuggler obeying Joseph Sorel (mobster in their town); however, Zander was killed in a shootout. 
Chad acted in the role from 2000–2004 until he was rubbed out. He later won an award for his portrayal at the 31st Daytime Emmy Award for Outstanding Younger Actor in a Drama Series category. 
Then in March 2021, Chad returned to the soap as Aaron, the spit and image of Zander Smith, for only one episode.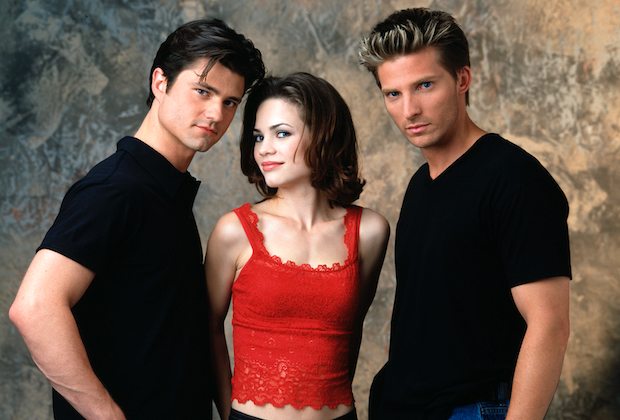 Who is Chad's Wife?
Chad Brannon has been married to Carly since 2006. The two started seeing each other in 2005, then decided to settle down on May 26, 2006. 
The couple has four children, namely Hudson (December 18, 20017), Owen Ford (January 6, 2010), Tucker (June 6, 2011), and their only daughter, Navy (no information about her birthdate).
Net Worth and Income
When talking about his fortune, as of 2021, Chad has an amassed $1million net worth, which he accumulated through his profession as an actor. Additionally, net worth estimates vary since it's hard to gauge spending sprees during recent years and his yearly wages are unknown.
Wikipedia
Chad Allen Brannon, or Chad Brannon, was born on the 31st of August 1979 in Tomball, Texas. The actor is now 42 years old. His parents are Marla Hager Brannon and Glenn Allen Brannon. 
Chad graduated from Tomball High School, where he was actively engaged in different sports, such as baseball, football, and karate. He at first aimed to be a lawyer, though he had a turn of events when he auditioned for the leading role in their school comedy play "The Nerd, as urged by his friend. Then, he attended Sam Houston State University on a musical theatre scholarship. 
While studying, he was also involved in many theatre performances in their university and within the Houston space under Pastorini-Bosby Talent Agency. After two years in the university, he challenged his fate in Hollywood and relocated to Los Angeles. 
Chad landed his first role in the 1999 action-crime TV series Walker, Texas Ranger as Chris. Then followed by his several TV appearances projects, including Zander Smith in General Hospital, Cadet in Malcolm in the Middle, Stan in Undressed, Young Hoskins in JAG, Boy#1 in Days of Our Lives, 2nd Infantryman in Deadwood, Skiz in Cold Case, What It Takes, and Lucas Mize in Friday Night Lights. Aside from that, he also had some guest roles in Bosch as Sergeant Carl LaForest and CSI as Ryan Archer. 
Not only in TV series but Chad's career likewise thrived in motion pictures. He is known for the following films: Killing the Badge as CIA Agent #3, Lost Odyssey as Tolten, Killer in Suburbia as Damon, The Tragedy of JFK (as told by Wm. Shakespeare) as Robert F. Kennedy, According to Slade as Slade and The Bling Bling as water delivery guy. 
Chad Brannon also found success doing voiceovers and has worked with FOX since 2006 as one of their network presenters doing the voice of some of their popular shows, including The Cleveland Show, American Dad, American Idol, Glee, The Simpson, and The Teen Choice Awards.