Genie Francis is a veteran actress who has enjoyed successful stints on shows like Bare Essence and Notes from the Heart Healer. However, it is her portrayal of Laura Spencer that made her a household name. Is she married? Does she have any children? Let us learn about Genie Francis' husband and daughter in her bio here.
Genie Francis's Net Worth & Career
Francis' work in General Hospital marked one of her most successful stints on television. She took the role in 1977 and then left in 1984 only to return in 1993. Similarly, Genie left many times in the past but only temporarily, always returning in a few years, the most recent being in 2015. Francis has not taken a hiatus since.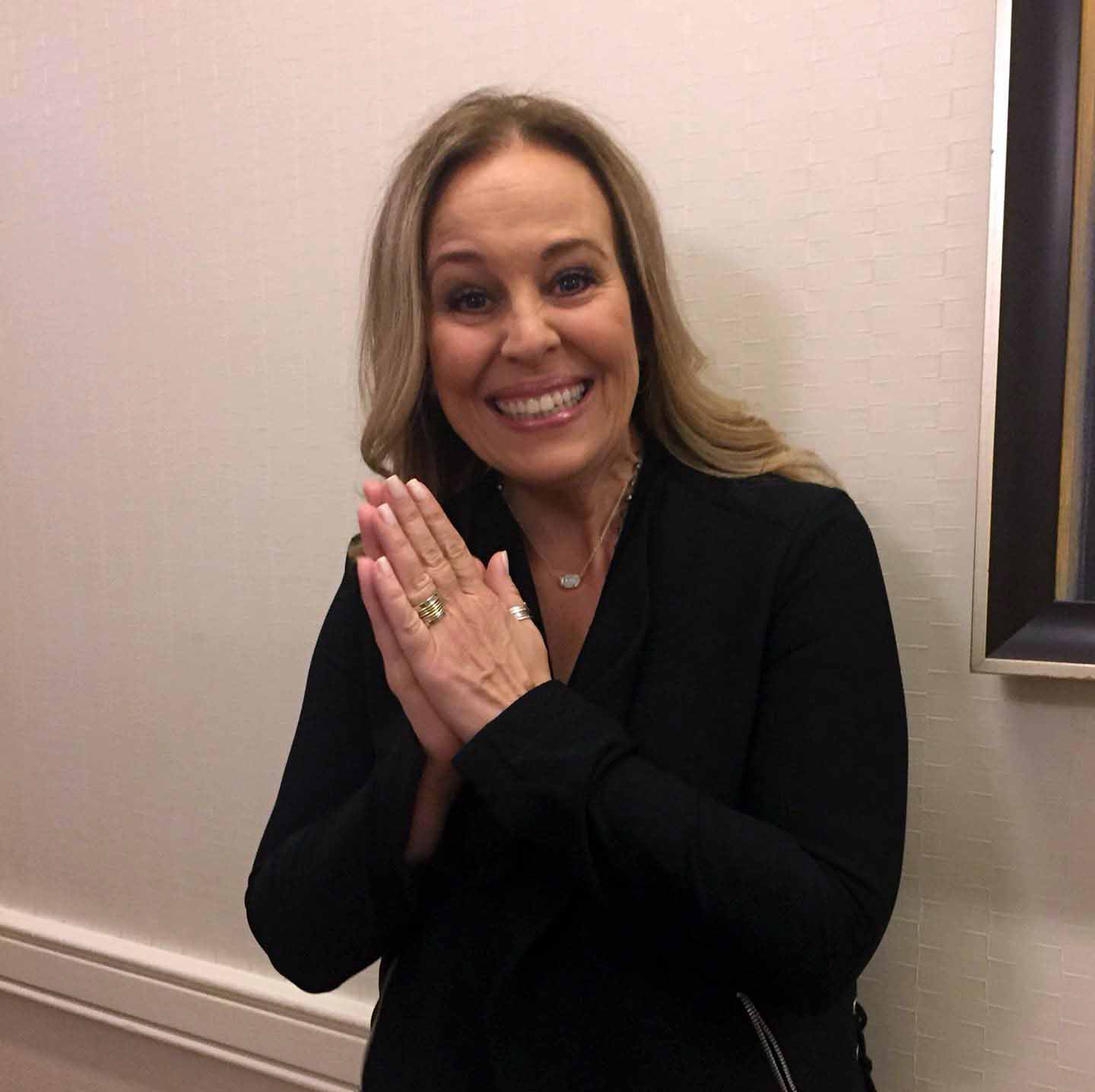 Furthermore, she was also in 'The Young and The Restless,' appearing as Genevive Atkison. Moreover, she featured in the soap opera 'Bare Essence.' The majority of her wealth thus undoubtedly stems from her career on TV.
Her other projects include titles like Fantasy Island, Murder she wrote, Roseanne, The Incredible Hulk, and Roswell. She was also in two films back in 2004: Teacher's Pet and Thunderbird. Consequently, Genie Francis' net worth as of 2021 is $25 million.
With a bank account like that, we strongly believe that she receives a salary similar to that of the main cast members, starting from around $5,000 an episode. Furthermore, she has worked in over 610 episodes of General Hospital.
How Old is Genie Francis? Her Age & Bio
Genie Francis is 59 years old as of 2021. Francis was born on May 26, 1962, in Englewood, New Jersey. Both her parents, Rosemary Daley and Ivor Francis were actors. Her father, for instance, featured in several movies like 'Pieces of Dreams,' 'Superdad,' and 'The House of Dead.'
Genie Frankie has 3 siblings in total. One older brother named Ivor Jr and a younger brother, Kenny. Furthermore, she also has a half-sister, Shelley, who is older than her, and was born during her father's first marriage.
Who is Genie Francis Married to Now?
Francis met her husband, Jonathan Frakes, in 1982 on the set of Bare Essence. He is an actor turned director who was at the helm of the aforementioned soap opera.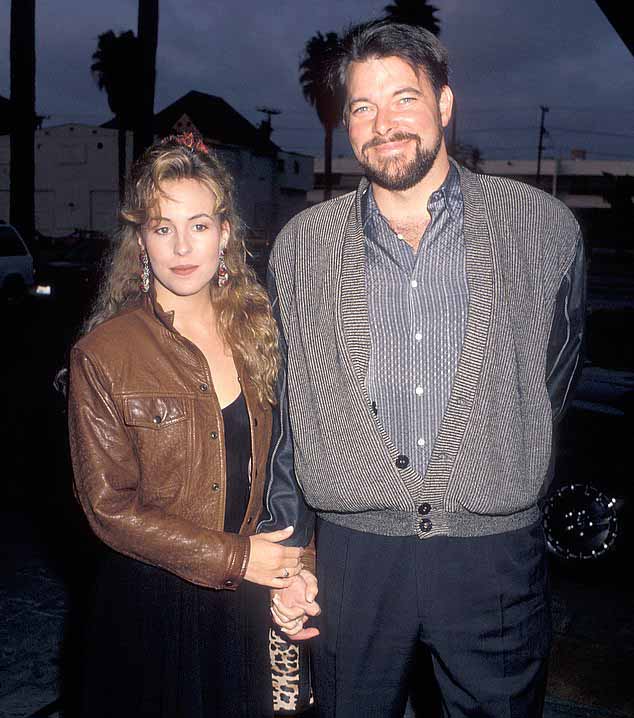 The two would cross paths again as actors in the civil-war miniseries 'North and South' back in 1985. This time, they'd eventually start dating. Things moved much quicker, and they were engaged the very next year. Two years after this, they'd finally walk down the aisle.
The ceremony took place on May 28th, 1988, and they have been inseparable ever since. They celebrated a major milestone back in 2018, reaching their 30th anniversary. The Inquirer got in touch with Genie around the time, questioning Francis on the secret behind their marriage.
According to Francis, all it took was a lot of patience and understanding. Moreover, her grandmother once gave her the best advice she'd ever hear;
"To stay married for a long time, you have to be willing to have a couple of really bad years. And you may have to have them more than once."
The couple, as of 2021, is set to celebrate their 33rd anniversary. They also have two children together; a son and a daughter who you can read all about further down.
Bonjour! 💐 #ParisInSpring #Paris @jonathansfrakes pic.twitter.com/5mZyuDTnM4

— Genie Francis (@GenieFrancis) March 24, 2018
Genie Francis Frakes's House with Her Husband
Genie and husband Jonathan Frakes, both being successful celebrities, own multiple homes, and estates. In 2015, they sold their 7-bedroom LA house for almost $12.5 million. After that, the two shifted to a 9,000 sq feet property in Woodland Hills, CA.
However, since both their children had moved out in 2019, the couple was no longer in need of such a large space. Thus, they put that house up for sale in June 2019 for almost $4 million.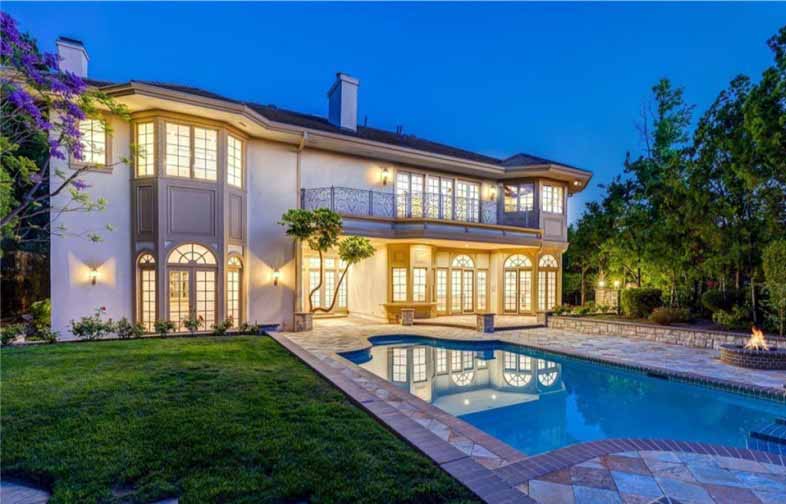 Meet Her Son, Jameson Ivor Frakes
Genie has two kids with her husband. Her son, Jameson Ivor Frankes, was born on August 20, 1994. So, he is 25 years old as of 2021. Jameson currently resides in Belfast, Maine, and works as a guide there.
Moreover, he is also a fisherman who takes tourists out fishing. Furthermore, he is a student studying Aquatic Wildlife Biology at the University of Montana.
Additionally, Genie's son is an aspiring filmmaker like his father.
Meet Her Daughter, Elizabeth Francis Frakes
Finally, we go to Genie Frakes's youngest child, her daughter, Elizabeth Frances Frakes. Sadly, not much is there to know about Elizabeth. We know that she was born on May 30, 1997, which means her age is 24.
We could not even find Genie Frakes's daughter on any social media profiles, which is weird considering her age. She probably has different aliases, but we will keep tabs on her if she appears on any social media platforms.