Among the famous veteran actress in Hollywood is Ms. Carolyn Hennesy, with more than a hundred shows in the theatre scenes. Hennesy's name in the industry became widely known instantaneously because of her captivating look and charm. 
When Hennesy got the character of Diane Miller (the vicious attorney in Port Charles) in 2007, she didn't sign any contract, and her scene was also good for a couple of days in the set. However, as of 2021, she has already appeared in almost 500 episodes of the series. Well, we can guess that the fans of GH and the production team were genuinely amazed by her acting skills, so they kept calling her back.
This article focuses on the biography of Hennesy regarding her net worth, life partner, and children.
 Now, who is Carolyn Hennesy?
Carolyn Hennesy Wiki, Biography
Carolyn Lee Hennesy, or much known as Carolyn Hennesy, is a 59-year-old American actress born on the 10th of June 1962 in Los Angeles, California, USA. She's the daughter of Mr. Dale Hennesy, the award-winning director, and production chief. She spent her youth with her two siblings, and Scott Hennesy is one of them, who is currently engaged as an Imagineer at Disney World. 
Carolyn became so curious and rapt in performing because she was surrounded by talented individuals who were already active in show business. Aside from her father, she is also the actor Christopher Hunter's and Fox News reporter Claudie Cowan's cousin and actress Barbara Rush's niece. 
Her acting skills were sharpened at the American Conservatory Theatre and London's Royal Academy of Dramatic Arts. She also earned a dramatic scholarship to the California State University at Northridge.
Career
Carolyn Hennesy states that at the age of 4, she absolutely knew what path to take, as she had her first film appearance in the 1966 movie, Fantastic Voyage. After such an appearance, her acting profession started, and she performed in several theatre shows, such as Mark Taper Forum, Arizona Theatre Company, and the Geary Stage. When she began featuring in some TV series and movies, her name and reputation already rang a bell in the industry. 
Her real acting debut was with the 1992 film I Don't Buy Kisses Anymore, then followed by numerous successful movies, including Lightning in a Bottle, Global Effect, Conversations with God, Terminator 3, Legally Blonde 2, Cougar Club, St Agatha, and Star Wars: The Rise of Skywalker, among many others. 
While Carolyn started her career with films, she also entered the Entertainment industry and found a grand slam in this line of show business. She was best known for her recurring roles in some TV series, such as in Jenny as Chase Gardener, Dawson's Creek as Mrs. Valentine, Cougar Town as Barb, Jessie as Mrs. Roda Chesterfield, and True Blood Rosalyn, and in Revenge as Mrs. Ellis. But, her fame pushed up following her role as Diane Miller in the ongoing TV soap opera, General Hospital.
Well, we're talking about the Hennesy family here, so expect her to have lots of talents. Apart from acting and performing, general hospital's Diane Miller was also a voice actress. She was the voice behind Bambi's Mother in the film Bambi II, Rose in the English Version of the movie Street Fighter Alpha: The Animation, and numerous roles in the popular video games Star Trek, including Aloram Vas, Captain Elizabeth, and Lieutenant T'Nar.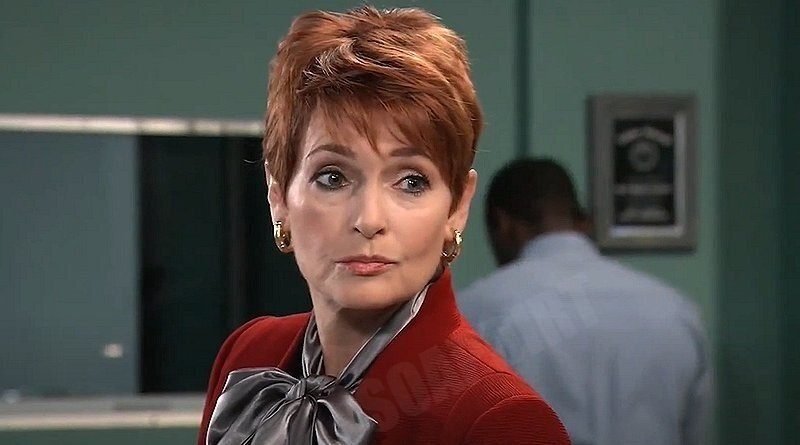 Awards and Achievements
Carolyn received an award at the 2000 Los Angeles Drama Critics Circle in the category Outstanding Comedic Actress for the TV series Career. In 2004, she again won an award as a Featured Actress in a Play at the Ovation Award. 
She also got nominated and won a few awards for her famous role in the soap opera General Hospital:
Won –

Best Supporting Actress

at the

TV Guide's "Best of 2007" Awards

and in the 2009

Canadian Spirit Award

Nominated –

Outstanding Supporting Actress in a Drama Series

at the 2010 and 2021

Daytime Emmy Award
In 2016, Hennesy was invited to the Sixth Annual American Humane Association Hero Dog Awards as their ambassador and gave a speech on the associations' new humane protection drive in front of a congressional committee. 
And in 2017, she received two different awards from the series The Bay, namely Outstanding Supporting or Guest Actress in a Digital Daytime Drama Series at Daytime Emmy Award, and Best Guest Actress in a Drama at Indie Series Award.
As an Author
Carolyn also started a literary exploit that resulted in the publication of Pandora's seven volumes for young individuals. Following the success of her Pandora series, ABC Disney proposed the idea of having a novel about the TV series General Hospital's character Damian Spinelli. The novel is a spin-off highlighting the title character's experiences from a 'Sam Spade' viewpoint. The novel gave her another spot on the New York Times Best Seller list.
As an Animal Advocate
During her spare time, when not filming, Carolyn is free to give some time and hand to some events, including attending for our injured soldiers and supporting those with debilitating diseases in re-establishing their confidence. But above all, she was more into the problems concerning animal rescue. She is acknowledged for advocating the Association of Zoos and Aquariums' approved aquariums and zoos and authorized aquatic parks, such as SeaWorld. 
She is also the host of the radio program Animal Magnetism, where she examines the situation of animal welfare, protection, and security in the present-day world, whether it's good or bad. The program also wants to guarantee that animals near and far gain the consideration and honor they're worth having.
Carolyn Hennesy Marriage Life: Husband and Kids
The actress tied the knot to actor Donald Agnelli in 2007; however, after six years of being married, the two decided to end their relationship in 2013. The ex-couple didn't disclose the real cause of their divorce.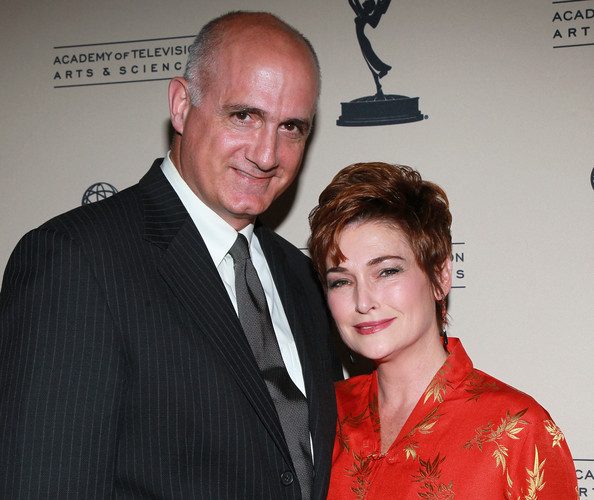 Hereafter, Carolyn gave more time and focused solely on her career instead of entertaining guys and being in a relationship. There are no stories or gossips about the actress' romances spreading on the internet.
Net Worth and Income Sources
Carolyn Hennesy is capitalizing on all of her experiences throughout her profession as an artist. Right from the start, she has been featured in several TV series and films, and all of these projects have notably expanded her assets. Her net worth as of 2021 is estimated to be approximately $7 million. And her primary source of livelihood comes from being a famous TV personality and author.