An American actor in television, Jeff Kober is a well-known public figure on the big screen of Hollywood. He has appeared in various TV shows, movies, and films, making his name a classic in the business. Apart from his acting skills, this celebrated actor is also acquainted with various talents. It's not a surprise anymore that he garnered much in his years in service, not just a bag of wealth but also countless unwavering supporters worldwide. His role as Cyrus Renault on ABC soap opera General Hospital has earned millions of fans worldwide.
If you are one of the ultimate fans of Jeff Kober, pack yourself and get ready to be amazed by his behind-the-curtain of life as an actor since the 1980s.
Jeff Kober as Cyrus Renault on GH
 The General Hospital team blissfully announced the return of Jeff Kober in the film as the evil Cyrus Renault on August 31, 2021. Of course, the longtime fans of the GH will surely get thrilled for the upcoming episodes.
As much as his fans get excited about his arrival, the famed American actor Jeff Kober is also inspired to finally be back on the set as the evil drug lord Cyrus Renault. In the show, he is the son of Florence and Gordon Grey, the paternal half-brother of mayor Laura Collins, and a famous attorney, Martin Grey. Renault's antagonistic features undoubtedly resulted in various commentaries. Well, it's expected that he is who everyone loves to hate. 
Jeff Kober Movies & TV shows
 Jeff Kober is also one of the personalities who aspire to be seen under the bright lights of the Hollywood world. Lucky for him, he got the chance to show off. The actor has appeared in various TV shows, including V in 1985, which was also his first appearance on TV, The Walking Dead, New Girl, and the horror drama Kindred: The Embraced in 1996.
Apart from these, this renowned actor also performed on different series, such as ER in 2000, Criminal Minds in 2005, Law & Order: Special Victims Unit in 2004, The Closer in 2005, and CSI: Crime Scene Investigation in 2003.
Years passed, Jeff repeated his fictional character as Daedalus in the horror film The Kindred: The Embraced. He is also one of the actors in the show Love's Long Journey and was part of the cast in the episode of It's "It's Always Sunny in Philadelphia" on Gun Fever Too: Still Hot.
As of the year 2021, Jeff Kober is part of the longest-running daytime show General Hospital. As mentioned, he portrayed the role as the evil drug lord named Cyrus Renault.
All of these are some of the wholes of Kober's movies and TV shows. He still has a lot of shows in the field industry, and these became his way up to being known in the film business.
Jeff Kober is Married to his wife, Adele Slaughter.
 The distinguished man, Jeff Kober, was never left behind when it came to his love life. But before he met his current wife, Adele Slaughter, this TV actor also experienced various twisted fates. He had two failed marriages, which undoubtedly makes his life like a roller coaster ride. Kober's first wife was Rhonda Talbot, whom he married in late 1989 on February 4. Later on, their love story ended in divorce. However, before they got completely separated, their love still grew, and together, they created their only child, Emily Kober.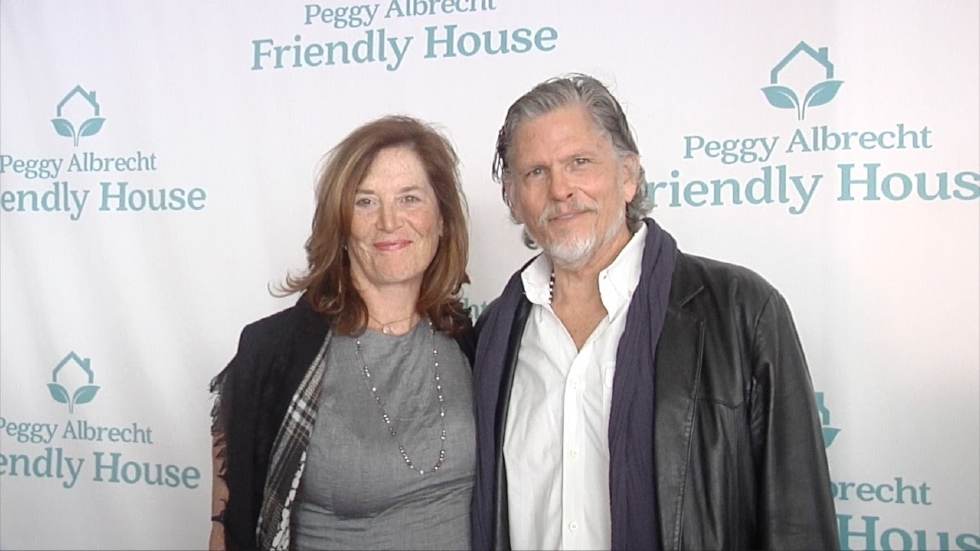 Jeff's second wife was named Kelly Cutrone. The ex-couple was married on 1998 August 25, and for the second time, they separated their ways. All of these events never stop Jeff Kober from loving again for the third time. The third time's a charm, as what they say. On December 31, 2013, he walked down the aisle with his wife, Adele Slaughter. And together, they create their own version of happily ever after. 
Net worth
As a veteran in the film business, Jeff Kober surely reaps high a great wealth not only from his natural talents but also from his sweat and perseverance. According to some reputable online sources, the 67-year-old TV star has an estimated net worth of $3 Million as of 2021. All his earnings are coming from his thriving career as an actor, painter, businessperson, photographer, and bassist from the U.S. However, with his talents aside from acting, he probably had other sources of income yet discovered. Despite being a wealthy man, Jeff Kober still prefers to live a modest and simple lifestyle.