Parry Shen is a 48-year-old actor notable for his in-and-out appearances in ABC's daytime soap opera General Hospital. He was born on the 26th of June 1973 and began his journey as an actor at 24. The American sci-fi action film, Starship Troopers and the horror film Shrieker are his first two films to be featured. 
If you wonder about his role and appearance from the General Hospital series, continue reading this article. Further, we'll also present a bit of the background of Parry Shen if you're a new fan of the actor and want to know some basic information about him – biography, family, tv shows and films, and net worth including his partner.
What Happened to Parry Shen (Brad Cooper) on General Hospital
The character of Brad Cooper was played initially by Marcus Toji in February 2013. But, he was replaced by Parry Shen in May 2013. 
The critics first detailed the persona of Brad to Shen as cunning, very persuasive, and optimistic, while Perry described his character as a person with a dry personality. His character demonstrates that he can be so affectionate yet can be very inhuman if he has to protect someone who matters most. Conclusively, Brad Copper is a kind-hearted person, though he can become foolish quite quickly. 
There was a story in 2009 December 1st that Parry appeared to be announcing he was exiting the series on his social media account following a rumour that his character might get killed in an accident that week. But, on December 4, it was explained that Parry was only mucking about with the rumour of his departure, and no such thing will happen.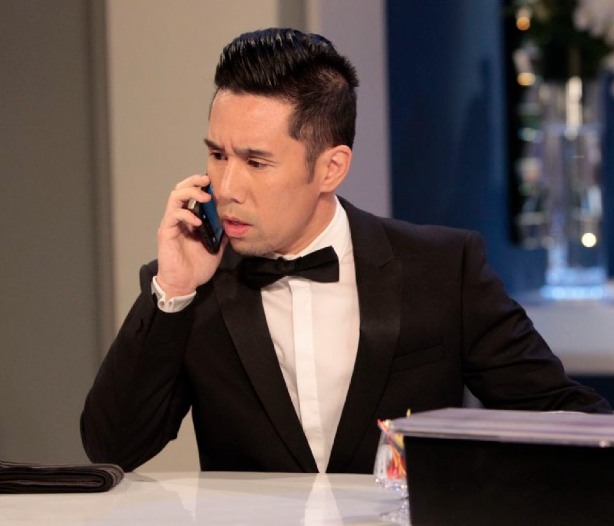 Then in March 2020, he temporarily left the soap when Brad was hauled off to jail. He reappeared in November 2020 for a few scenes when he was rushed into the hospital as another prisoner stabbed him. He again was seen by his fans in February 2021, when Brad returned to the hospital for a follow-up checkup. Five months later, Dr Britt went to see him while in jail, and Brad told her that he was entitled to bail soon. Upon hearing the news, she liked to help him be free before the yearly Nurses Ball. 
Several months of not seeing the character of Brad in the series, in October 2021, it was reported that Brad would return for his parole hearing in forthcoming episodes of General Hospital! If his parole is granted, his freedom will definitively complicate things for numerous Port Charles residents.
Who is Parry Shen's Wife?
Parry Shen has been married to his wife, Kim, for 19 years. Kim is a fourth-grade teacher. They met at a boarding school in Ojai, California. They were best of friends, and Parry had this feeling that she was the girl he was going to marry. He confessed his feelings after four years of friendship.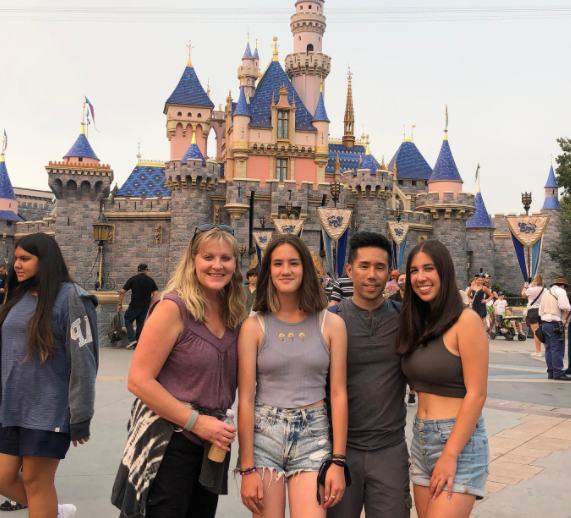 The two started seeing each other in 2000, then tied the knot 2 years after, August 3, 2002. They have two lovely kids, Kori Layne (11 years old) and Avery Anne (14 years old).
Wikipedia. Let's Get to Know Him More
Early life and Education
The actor hailed from Queens, the borough of New York City. He has a Chinese lineage as his father is from Shanghai, and his mother is from Hong Kong. It is also not quite shocking that Parry can speak Cantonese. 
Parry attended Archbishop Molloy High School in NY City, then went to a Roman Catholic school in Briarwood (a neighbourhood in New York City) and State University of New York at Buffalo. When he settled in California, his first job was at the Villanova Preparatory School as a drama teacher and dormitory parent.
Career
Shen's career rose to fame when he got the leading role in the 2002 American crime drama film Better Luck Tomorrow as Ben Manibag, a genius student who expresses himself by committing minor crimes. He was also one of the main casts in the film series Hatchet. Well, Parry is the only actor who has been featured in the whole Hatchet film series but plays three different characters. He portrayed Shawn (an inexperienced tour guide) in Hatchet 2006, Justin (Shawn's brother) in Hatchet II 2010, then in Hatchet III 2013, he portrayed Andrew, a paramedic. 
Apart from that, Parry likewise appears in other films including, The New Guy as Glenn, The Perfect Party as Peter, Passages as Frank, The Gene Generation as Jackie, Surrogate Valentine as Bradley, Yes, We're Open as Luke, Unidentified as Jeremy, Victor Crowley as Andrew Yong and Automation as Alan, among many others. 
Other than films, he's also been featured in various TV shows. His first TV series appearance was with Caroline in the City as Tim, then followed by numerous guest roles, including Harry Lensky in Chicago Hope, Josh in Damaged Goods, Seth in Sabrina the Teenage Witch, Ben Richmond in NCIS, Billy Kwan in Thief, Bobby Kim in Criminal Minds, Chin-Hwa Dak in Mad TV, Ty in NCIS: Los Angeles, Trent in Holliston, and Shinji in Doc McStuffins. 
However, his role in ABC's daytime soap opera General Hospital got him another recognition of being an actor as Brad Cooper. Daytime Confidential selected Shen as among the 10 Best Soap Newcomers, and Soap Opera Digest allocated a 2-page article to feature the actor's minor role as fans' favourite. Additionally, the wedding of Lucas and Brad signalled a memorable, historic event being the first same-sex marriage in the soap's history of more than 50 years. 
Parry is truly a talented individual since, besides acting, he's also busy doing some voice-over projects. He's the voice behind the characters in video games, such as Thug of Far Cry 3, Zhi of Wet, Zian of World of Warcraft: Mists of Pandaria, Takeda Takahashi of Mortal Kombat X, and Zachary of The Walking Dead: Michonne. 
He is also the managing editor of Secret Identities: The Asian American Superhero Anthology (2013) and Shattered: The Asian American Comics Anthology (2019), published by The New Press.
During Spare Time
When not on-set, the actor gives speeches in front of many University students, advising and sharing his on-hand experiences to aspiring actors and actresses from all corners of America. Due to this, Parry has been highlighted on The Wall Street Journal, People Magazine, Rolling Stone, Extra, and Entertainment Tonight.
N
et worth and Salary
Parry Shen's net worth, as of 2021, is estimated to be $1.5 Million. He has earned such a fortune thanks to his profession as an actor, writer, and voice actor.