Rebecca Herbst may not be one of the leading soap opera actors, but she definitely stands with the greats if you consider her total number of appearances and net worth.
Learn about Rebecca Herbst's salary and career from her bio. Also, have a look at her married life and meet her husband here. Does she have any children? Find out below.
Rebecca Herbst in General Hospital
Rebecca Herbst turn as Elizabeth Webber and Jessie Brewer in General Hospital struck a chord with several fans. She came into the role in 1997, and like many other young actors who have become important characters on the soap, we watched her on-screen character develop.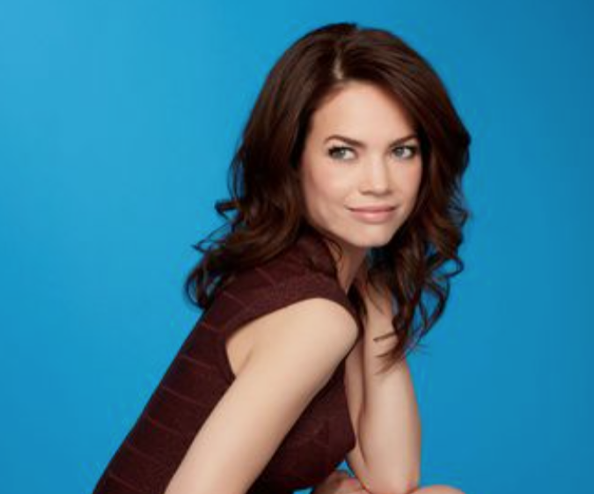 Herbst made the character her own, growing from a teenager to a woman with her own life. Rebecca Herbst surprisingly ranks 5th with the highest number of appearances in General Hospital. So far, she has 1950 episodes under her belt.
Besides her regular role as Elizabeth, Herbst also took on the part of Jessie Brewer. Unsurprisingly, this was also a popular soap opera character.
The Late actress Emily McLaughlin initially portrayed the character from 1963 until she died in 1991. Herbst appeared as the character in a flashback scene commemorating General Hospital's 52nd anniversary.
So far, she has been meticulous as Liz, dedicating most of her life to the role. We can attribute a good amount of her wealth to her acting career.
Rebecca Herbst's Net Worth & Career
Rebecca began acting at the tender age of 6. Back then, she loved doing commercials so that she could buy more toys. In total, she did a total of over 60 national commercials.
Moreover, she featured on several other TV series and films like 'LA Law,' 'Highway to Heaven,' 'Kaleidoscope,' 'Beverly Hill, 90210,' 'Step by Step,' 'Boy Meets World,' 'Sister, Sister' and 'Brotherly Love.'
Another important role came as an alien, Suzy, in the Nickelodeon series 'Space Cases' from 1996 to 1997. Furthermore, you can also catch a few glimpses of her in the 1995 Goo Goo Dolls music video 'Naked.'
Rebecca Herbst's net worth altogether is $2 million as of 2021. Her salary is probably similar to that of the series's leading actor, about $5,000 per episode.
Rebecca Herbst's Prior Dating & Married Life
Rebecca Herbst's character of Elizabeth is currently married to Roger Howarth (Franco Baldwin). Still, in the world of soap operas, every character's love life is basically an intangible tapestry. One of her partners in her past is her ex-husband, Ric Lansing.
The actor behind Ric Lansing is Rick Herbst. Since the on-screen couple shares the same family name in real life, many reports came out some time ago that the two were possibly married or related. However, neither report was accurate. It was simply just a funny coincidence.
However, for a short while, Rebecca was dating her co-star, Ingo Rademacher. He has played the role of Jasper Jacks since the late 90s. Around the same time, she also began dating photographer Johnny Lindesmith. They were engaged on December 30, 1999, but fell out shortly after.
Meet Rebecca Herbst's Husband & Children
Rebecca Herbst was finally able to find love with another one of her co-stars, Michael Saucedo. GH fans may remember his portrayal of Juan Santiago. The two met on the set of General Hospital, falling in love in the early 2000s.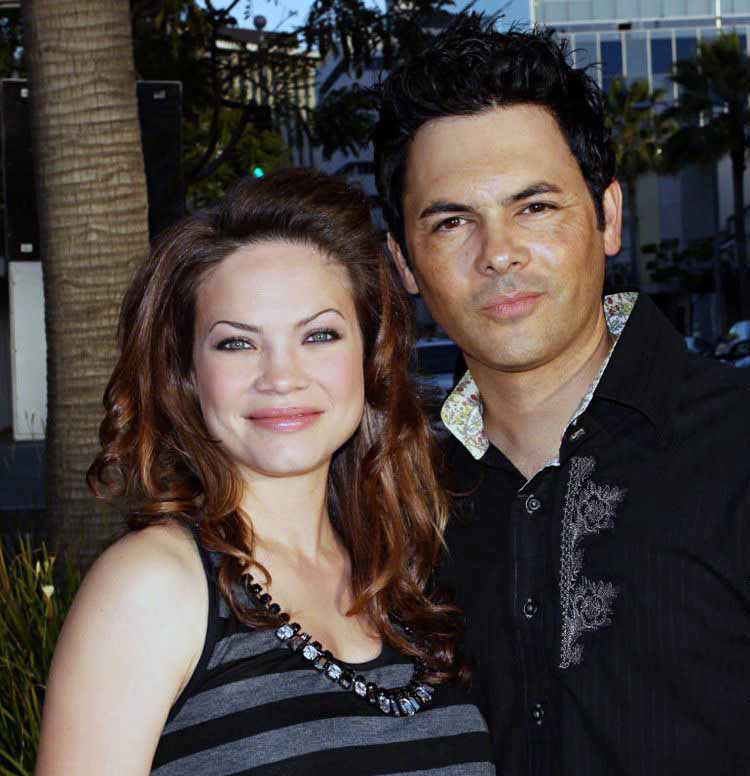 Rebecca and Michael Saucedo got married on June 1st, 2001. So, as of 2021, they have been married for two decades.
They also have three children to show off as a result of their long marriage. These are; Ethan, who was born the same year of their marriage in 2001; Ella, who was born in 2004; and their youngest, Emerson, in 2010.
You can see all of her children in their 2014 Christmas photo alongside Santa Claus below.
Merry Christmas! (Yes, I had to talk Ethan into seeing Santa. I won ;) 🎅 pic.twitter.com/Ta9X74Lgqo

— RebeccaHerbst (@RebeccaLHerbst) December 26, 2014
Furthermore, Herbst and her husband are also parents to four dogs, a cat, and a bunny rabbit.
How Old is Rebecca Herbst? Her Wiki & Bio
Rebecca Herbst was born May 12, 1977, in Encino, California, which means she is 44 years old. So, she is American by nationality and Caucasian by ethnicity. Her father is Wayne, and her mother's name is Debbie. Moreover, Rebbeca has an older sister named Jennifer.
Rebecca Herbst's Wiki-Facts
Rebecca Herbst stands at the height of 5 feet and 2 inches and weighs only 49 kg. It gives her a fairly petite frame.
She won the Soap Opera Digest award in 1999 for 'Outstanding Younger Lead Actress.' Additionally, Herbst was also nominated for the 2003 Soap Opera Digest Award in the same category.
She also holds three nominations for a Daytime Emmy Award in 1999 for Outstanding Younger Actress and in 2007 and 2012 for Outstanding Leading Actress.
Rebecca Herbst loves to design clothes as a hobby. Not only does she make almost all of her dresses, but she also designs clothes for GH co-stars Kimberly McCullough and Natalia Livingston. They wore her designs during the 33rd Emmy Awards in 2006.
In 2007, Herbst was the spokeswoman of Purpose skincare.
Rebecca Herbst actively participates in charity through the non-profit Smile Train. It helps provide financial aid for surgeries of children who suffer from the cleft, a physical deformity around the upper lip.