Michael Easton is a photographer, poet, and author. However, he is more famously known for being the actor who played the role of Dr. Silas Clay and subsequently Dr. Hamilton Finn on General Hospital. He first joined the soap opera in 2013.
This article gives you more information regarding his wife, Ginevra Arabia and their kids.
Michael Easton is General Hospital Cast as Silas Clay
Michael Easton was originally a part of Port Charles, the spin-off series of General Hospital. He joined the show as Calen Morley in 2011 and stayed until 2001. In 2002, Michael returned to the show and stayed until the series was taken off the air. After Port Charles, he was cast as Detective John McBain on One Life To Live, where he was part of the show from 2003 until the show ended in 2012. In that same year, he appeared on General Hospital as his previous character Detective McBain. Michael joined the show together with fellow actors from One Life To Live. In 2013, producers made modifications, and he once again appeared on General Hospital but this time playing the character of Dr.Silas Clay. His new character is the brother of his former character on the show. The actor played that role until 2015. In 2016, he was again given another character to play on General Hospital, this time as Dr. Hamilton Finn. He plays that role until the present.
Michael Easton Is Married To Wife Ginevra Arabia Since 2004
Ginevra Arabia is the spouse of Michael Easton. They got married in 2004 and have been together since. They have two children together. The couple had not revealed any details of their life when they were still dating or how they met. There is also no information about their engagement and wedding. The couple and their two kids currently reside in Manhattan.
Who Is Michael Easton Wife Ginevra Arabia?
Ginevra is a native of Toronto, Canada. She is a graduate of Theatre Arts and Acting at York University. In her younger years, she appeared in Canadian independent films. The budding actress moved to New York in 2003 to study at the Neighborhood Playhouse School of Theatre under Sanford Meisner's protégé, Ron Stetson. She has also dabbled in television and has appeared on shows such as Sue Thomas F.B. Eye and La Femme Nikita. In addition, the wife of Michael is also a famous model and has represented big brands such as Nokia and Sears. At present, Ginevra is working on a screenplay with the working title of Hunger Pains. Like her husband, she is also interested in poetry and aims to publish a book in the future.
Kids
The first child of Michael and Ginevra is Lilah Bell, and she was born on April 15, 2011. Their second child is Jack Boru, and he was born on September 7, 2013. The two kids of the famous actor are enjoying their childhood away from the limelight.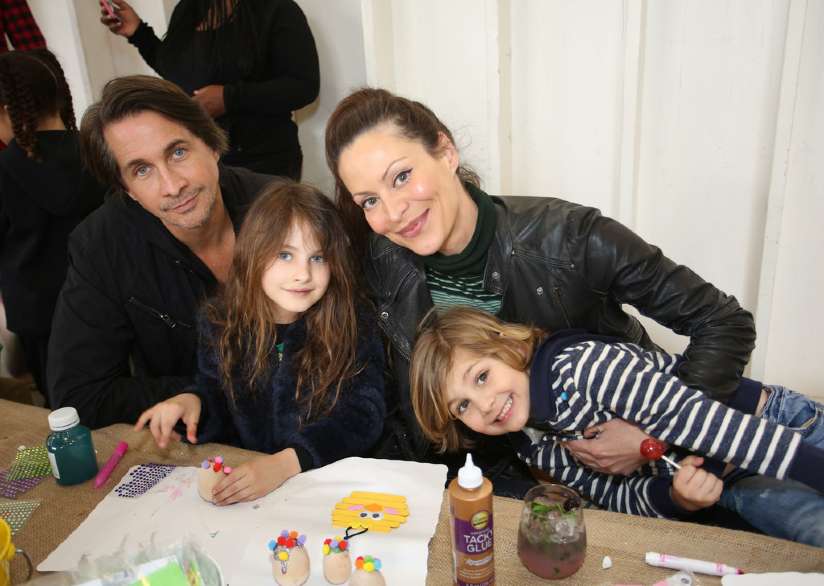 Michael Easton Net Worth
Michael Easton has a net worth of $1.5 million for the year 2021. His income is mostly from his work as an actor. He has appeared in several popular soap operas and television through the years, which has added to his value as an actor.