Kelly Monaco is an actress who works on shows like General Hospital and 'Port Charles.' Other than that, she is also a model turned reality television star.
Here is a look at her career and net worth. Also, Is Kelly Monaco pregnant? Let's take a look at her personal life as well.
Kelly Monaco in General Hospital
Kelly Monaco is a performer who plays the role of Sam McCall. She joined the main cast back on October 1, 2003. Eighteen years on, and she has a staggering 1,950 appearances on the show.
It makes her the fourth-longest recurring actor in the series. Her character, Sam McCall, is a child of tragedy left to her own devices from a young age. Being a mob boss' daughter, she grew up learning the tricks and trades of a thief and con artist.
After becoming pregnant with Sonny Corinthos earlier in her storyline, viewers began to see a new down-to-earth version of Sam.
It was nothing compared to what we'd get shortly after Sam lost the baby. We got to see a vulnerable girl, a far cry from the most strong and independent Sam.
Before Sam, Kelly Monaco had taken on the role of Livvie Locke on General Hospital's sister show, Port Charles. Her run on this show stretched from 2000 to 2003 and saw her appear in over 300 episodes.
Is Kelly Monaco Married?
Kelly Monaco is not a married woman. However, she has been photographed with a few mystery men throughout the years. One particular man stands out from the rest.
This is her former boyfriend, Mike Gonzalez. The two first met during Kelly's junior year. They began dating almost immediately after and were together for a long time.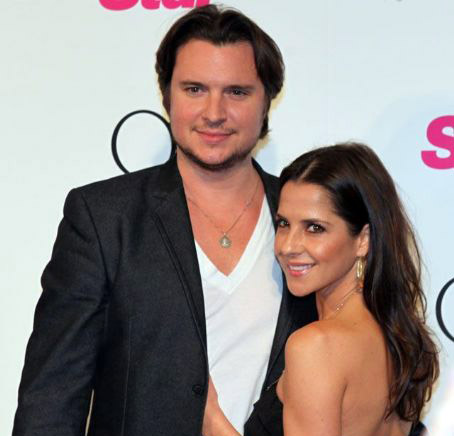 They even got jobs at the same place after high school, serving as lifeguards at a local resort. Remarkably, Kelly and her ex-boyfriend would even go to the same college, Northampton Community College. They were together for a long time before splitting up in 2009.
The reason for their split is still a mystery, but we did get to see the aftermath of the breakup in Kelly's 2011 reality series 'Dirty Soap.'
We saw her break down in front of her GH co-star, Kirsten Storms. This was not surprising, especially when you consider that she has been with her ex for almost 20 years.
On the show, we also saw Kirsten suggest that Kelly scorch her prom dress to help her move on from her memories. This, of course, was not easy, as it was part of their history.
Is Kelly Monaco Pregnant? Does She have any Other Children?
No, Kelly Monaco is not pregnant. We don't know where these rumors are even coming from. She hasn't even been involved with any partner recently.
Back in 2015, reports were suggesting that she was involved with General Hospital co-star Billy Miller. The two were photographed enjoying a beach day in Malibu back in October 2015.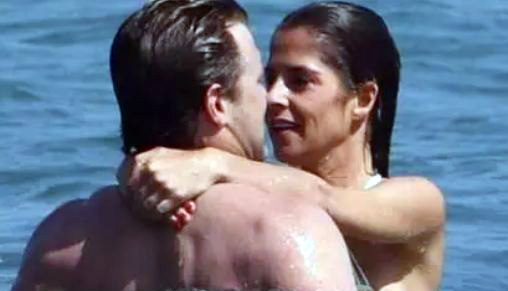 One snap, in particular, featured the two swimming in the ocean, with Kelly wrapping her hands tightly around Billy Miller. Kelly would later clarify that the photo showed them to be much more intimate than the moment was.
They were not out on a romantic date but renting a Malibu beach house with a few other friends. She kept insisting that she and Billy were just good friends, despite the pictures that would imply there was a little bit more going on.
Furthermore, Monaco was also involved with 'Bones' and 'Raising the Bar' actor Heath Freeman from 2011 to 2012.
New reports would also suggest that Monaco broke things off with Freeman after she began a relationship with her 'Dancing with the Stars' dance partner, Valentin Chmerkovskiy, in 2012 (season 15).
However, neither of them came out to confirm that they were dating. All fans and the media had to go on were photos that showed the two of them flirting and cozying up to each other.
Kelly Monaco 2020 Update: What Is She Doing?
One thing is for certain; Kelly Monaco has some loyal fans in her fanbase. If there is anything good that comes out of health complications, it's the knowledge of how many people care about you.
Kelly Monaco had a recent health scare of her own in early August. Monaco began suffering from mild breathing problems. Since that remains one of the first and most critical symptoms of the ongoing covid virus, she rightfully took a hiatus from the show.
Kelly's mother reassured her fans that she was well but went through necessary covid testing and prevention procedures to keep herself and the people around her safe.
Kelly is great and should be back on set Monday. 14 day quarantine after a breathing problem with mask 1st day back. 3 negative Covid test, I'd say she is better than great. Thank you for all of the love 💕

— Carmina Monaco (@kellysmom1) July 31, 2020
"Kelly is great and should be back on set Monday. 14-day quarantine after a breathing problem with mask 1st day back. 3 negative Covid test, I'd say she is better than great. Thank you for all of the love"; read her mother's statement.
While Monaco was away, Lindsay Hartley took on the role of Sam McCall from August 4 to August 13, 2020.
"Some big shoes to fill…precious too. I hope you enjoy watching Sam as much as I have enjoyed playing her, temporarily," she wrote for the opportunity to play the role.
Monaco would return in August 18 to resume her role thanking her fans and substitute actress, Lindsay, on social media upon returning with the following tweets.
I must thank the amazing #GH fans for all of the love and support they have shown me in the past couple of weeks. It's been a crazy year and I feel so blessed, grateful and humbled to be able to continue to do what I love… 20yrs and counting with @ABC.. what an honor!!! 🤗 pic.twitter.com/lBDvuKQOL8

— Kelly Monaco (@kellymonaco1) August 19, 2020
Kelly Monaco Wiki-Facts
Kelly Monaco is 44 years old, born on May 23, 1976, in Philadelphia, Pennsylvania.
Monaco was the middle child of Carmina Monaco, and her father, Albert 'Al' Monaco. She had four other sisters; Christine, Marissa, Carmina, and Amber.
Kelly Monaco's net worth is $4 million.
She lives in a 2,286 sq feet house worth around $800k with 4 bedrooms and 3 baths.
Kelly also had a very successful modeling career, becoming Playboy's Playmate of the Year in April 1997.
Furthermore, she has modeled for several magazines, featuring on the 2006 Maxim Magazine cover. The same magazine also listed her as one of the most attractive women in the world. Moreover, she earned the distinction of being the sexiest cover model of the decade.