Maurice Benard is a writer and television personality from San Francisco. His work on screen include film titles like Nightmare Cinema, Mi Vida Loca and Her Wicked Ways. In print, he has also been the mind behind books like Nothing General About It.
Benard's growing fame and popularity also extends to social media. On Instagram , for instance, he enjoys a strong following of 283K followers.
He mostly posts pictures with his wife and kids, who, we gather are a significant part of his life. Let us take a look at Maurice Benard's net worth and career for now.
Maurice Benard in General Hospital
Maurice Benard is arguably the main protagonist in the soap opera 'General Hospital.' He portrays the role of mob boss and business owner, Sonny Corinthos. This is a character he has brought to life for a number of years now.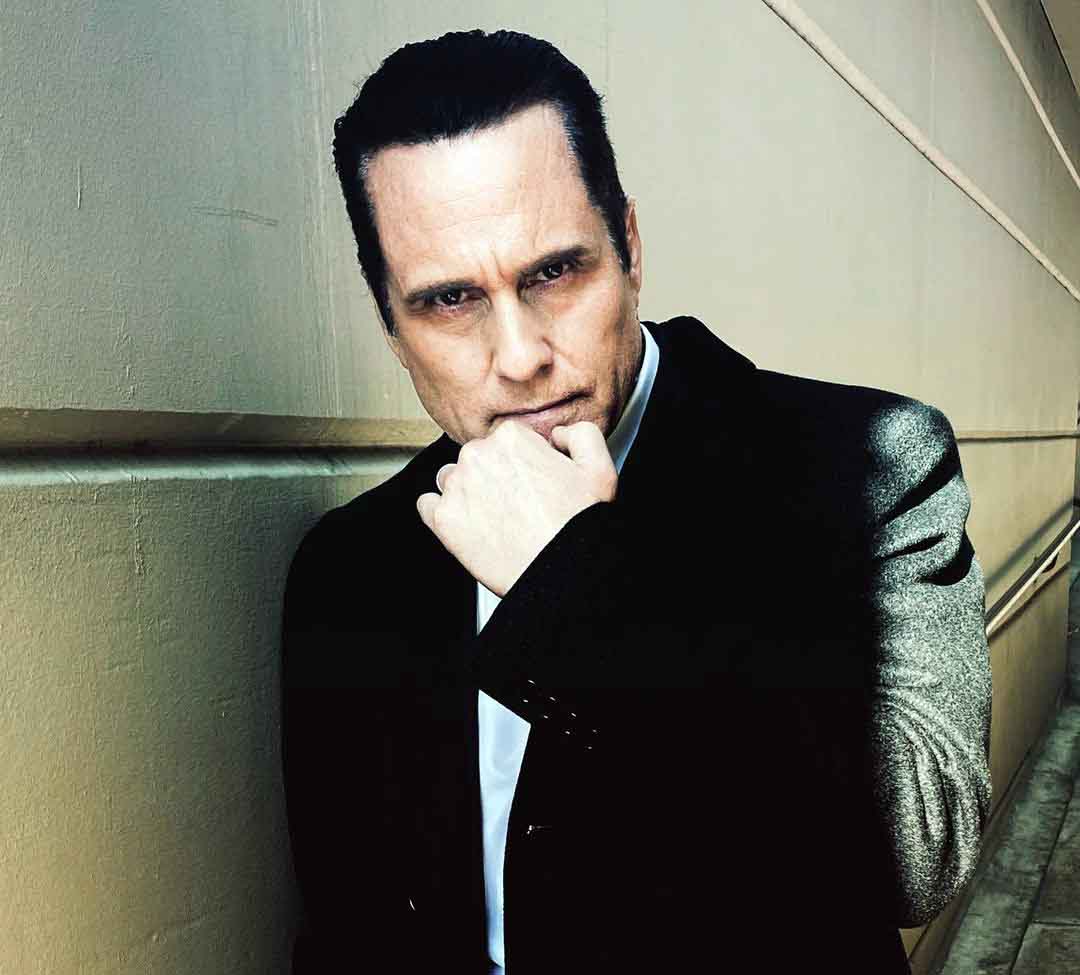 His character, Sonny Corinthos, comes from a family with strong ties to Italian crime. Consequently, he owns and operates several clubs as the face of their business.
Furthermore, he does have a legitimate business of importing coffee. He has two sons and three daughters, including his adopted son, Michael Corinthos, who is also a main character on the show.
Bernard has roughly over 2,620 episodes under his belt, which, makes him the longest recurring cast member on General Hospital.
Is Maurice Benard Leaving General Hospital?
Even actors from long-running aren't immune to rumors that they are leaving their show. False news often breaks even when there is no strong evidence to support those claims.
Maurice Benard has been on General Hospital since 1993, so you can imagine how many rumours have circulated regarding his exit from the show.
The two of the most prominent rumours came back in 2014 and 2017. Back in September 2014, Maurice hadn't renewed his contract with GH. Reports consequently surfaced suggesting that Benard was considering other movies and projects.
The rumours only died down after Maurice came out to assure his fans that he was not planning on leavinf General Hospital. He was open to exploring new avenues like movies, but he'd still stay on with the show regardless.
.@reneem38 @MBtvNews I LOVE my home of General Hospital and I LOVE making movies. I can do both. 😊 What do you think?

— Maurice Benard (@MauriceBenard) October 6, 2014
Furthermore, similar rumors began to arise in 2017 after a GH storyline saw Sonny Corinthos planning to retire from the crime business.
Many people theorized that this would mark the end of Benard's time on the Show. Fans began to grow uneasy,, but once again, it turned out they were getting restless for no apparent reason. Benard had no intention of leaving the show.
Maurice Benard's Married Life with Wife, Paula Smith
Maurice Bernard is one happily married man. He wed his wife, Paula Smith, on August 11, 1990, in Temecula, California. As of 2021, they have been together for over three decades.
Along the way, they had the wonderful opportunity to become parents to four children. They have three children of their own, two daughters and one son.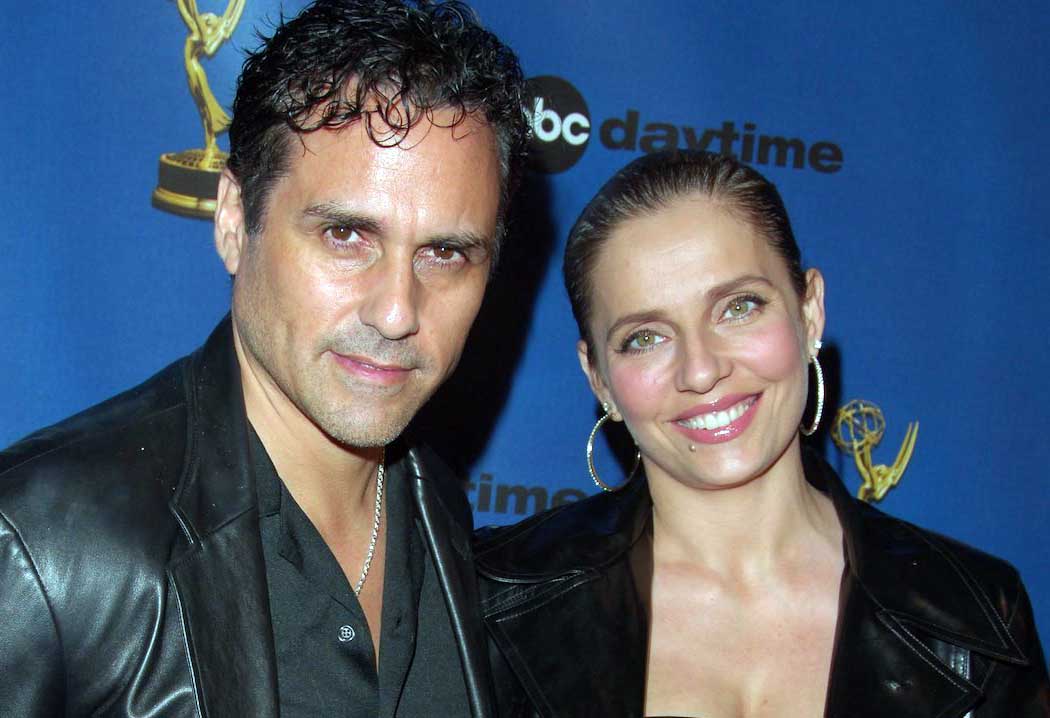 Cailey Sophia is the eldest. She was born on September 18, 1994, which means that she is turning 27 this years. Her sister, Cassidy Jones, was born on April 18, 1999, and is 22-years old as we type.
The couple's youngest child is Joshua James. He was, born on December 5, 2004. Remarkably, their adopted child is actually Benard's wife's younger sister, Heather Anne Smith Benard.
They adopted Heather in 2008 after the death of Maurice's mother-in-law. It was the couple's joint and sweet gesture to bring Heather into the family.
According to them, they were already pretty much Heather's guardians, who currently is more than 27 years old. Heather was a perfect addition to the Benard family and, according to them, was already great friends with their eldest daughter.
How Old is Maurice Benard?
Maurice Benard is 58 years old as of 2021. He was born on March 1, 1963, in San Francisco, California.
Maurice Benard's Net Worth & Salary
Benard is most famous for his work on General Hospital. Other than that, he also enjoyed immensed success for another soap opera, 'All My Children' in the late 80s.
His Imdb shows that he has enjoyed a 300 episode run on the series to date. Maurice was additionally part of movies like 'Her Wicked Ways,' 'Ruby,' and 'To Face Her Past.'
Furthermore, he was in the 2015 movie 'Joy' alongside Jennifer Lawrence. It is widely reported that Maurice makes about $5,000 per episode on General Hospital.
This is pretty significant considering he has over 2,600 episodes to his name. As of 2021, Maurice Benard's net worth is reported to be $2 million.
Benard puts a lot of that wealth into his property. He often buys and sells lucrative deluxe houses. For instance, he sold two of his Hollywood Hills properties. One of them was a property with 3 bedrooms, 3 bathrooms, and was valued at around $2.9 million.
The second house had 4 bedrooms, 4 bathrooms and went for about $1.55 million. Later on, Maurice would also move a 6,500 sq feet property with 6 bedrooms and 7 bathrooms for $1.79 million.
Maurice Benard's Facts
Maurice Benard was born in the city of Martinez. It lies in the heart of Contra Costa Country, in the Eastern Bay area of San Franciso.
He comes from a mixed ethnicity of Salvadorian and Nicaraguan. Moreover, his father, Humberto Morales, was a bakery superintendent. His mother, Martha, on the hand, was a bank clerk.
His work on GH earned him 2 Emmy Awards andand 3 Soap Digest Awards.
Maurice Benard suffers from bipolar disorder; a diagnosis he got when he was 22 years old. Since then, Benard was able to incorporate his real life condition into his GH character.
He was able to give a realistic presentation of the disorder in his role due to personal experience. While he has been widely commended for his acting skills, Maurice has also been a long-term spokesperson for bipolar disorder and mental problems.